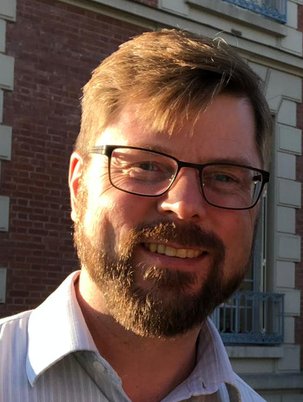 Owner and Director of Erivac Konsult AB since October 2017
Director of Koerting do Brasil, LATAM Business Development for ejectors and vacuum Systems, from 2012 to 2017
Sales Engineering Manager at Foxwall, control valves, from 1999 to 2012
 M.Sc. Chemical Engineering at Chalmers University of Technology
MBA Business Management at FIA, University of São Paulo
We are a young company with professionals recognized for their experience in the process industry applying process equipment such as: – Welded Heat Exchangers, both of Spiral and Plate types; – Ejectors and Vacuum Systems in all their different applications throughout different process industries from the smallest mixing nozzles for tank mixing to complex vacuums system as ICE Condensation and Steam Jet Chillers; – Control Valves of different types, sizes, automation and process applications, etc.. Experience that many customer and suppliers appreciate when combined with dynamic work and proactivity we apply in our day to day activities. For all and any request for support we receive we always will promote a solution that is the best possible for our customer considering:
Lowest possible energy consumption and whenever possible energy reduction in relation to the present installed process at the customer
Equipment with a small necessity for maintenance and the highest possible plant availability or lowest possible downtime.
Using state of the art European Suppliers for each application and product proposed to ensure the highest quality deliveries. This often will result in very Robust equipment from what some might call a conservative approach, in a good sense.
Combing the points above we will always strive for the lowest possible OPEX.
Fair pricing for the offered products in order to have a reasonable CAPEX, but combined with a low OPEX will provide our customers with solutions that have the lowest possible Total Ownership Cost.
Heat Exchangers

Special project Shell and Tube Heat Exchangers

Ejectors and Vacuum Systems
Automatic Filters – Liquid Filtration

Jet Filters
Rotative Drum Filters
Plate Filters
We are committed to providing advisory services to our customers, and for this reason, we have a highly trained commercial and technical team that will offer the best solution to meet their process needs and requirements.
MISSION:
Provide integrative solutions with dedication and professionalism focused on the production processes to our customers with efficient use of energy, low maintenance necessity, high availability, fair cost and attractive Total Ownership Cost.
VISION:
Contribute to the market the best, state of the art, technologies related to production processes, providing excellent assistance and thus win and maintain the trust of our customers to achieve leadership.
VALUES:
Commitment
Passion
Honesty
WORK PROCESS
1 – LISTEN
We receive the customer's problems, necessities and requirements.
2 -VALIDATION
We validate the information supplied by the customer to start the specification / design / engineering work.
3 – PROVIDE A SOLUTION
We propose technical solutions based on the customers problem with the best possible solution considering energy consumption, maintenance necessity, availability and fair pricing.
4 – FOLLOW UP
We follow the customer throughout the process from first contact and problem description phase, through proposal of a solution and improvement of the solution based on discussion with the customer, negotiations and order handling and least but not last continue with you after delivery in post-sales discussions and verification of the customers necessity was met and problem solved.